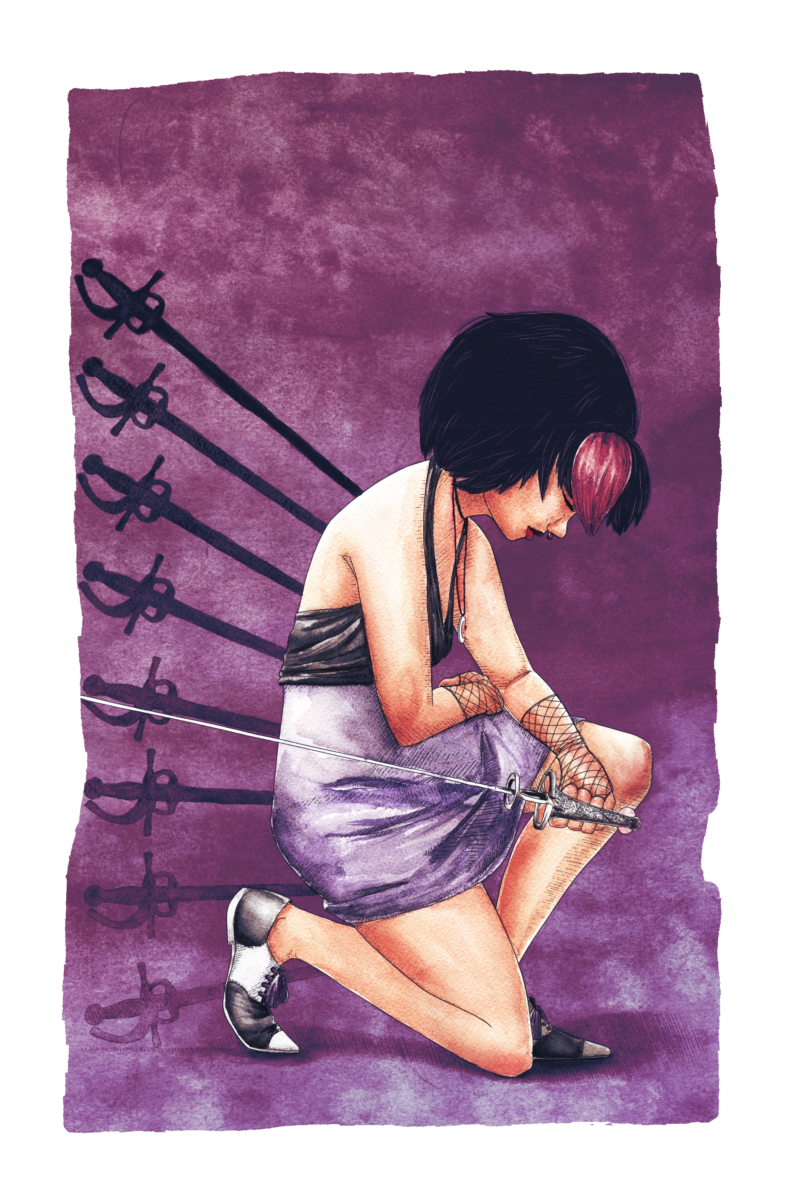 I am an artist working primarily in Digital and Watercolor. I live with my family, and eight pets in Upstate New York.
When I am not working, I enjoy weaving, spinning, fantasy novels, and other people's comics.
Please enjoy my art.
Comics – My primary work is as a comics artist. I'm currently working on Britain a Prophecy, and you can follow along with that project on Patreon or find individual issues on Gumroad. also see the complete run of Olive Peaseblossom comics in the comics tab above.
Gender and Presentation in Paint – As a trans artist myself, I set out to do a series of paintings of trans and non binary individuals. We deserve to see ourselves represented in art. If you would like to be included in this project, please reach out to me.
Blakean and Norse Mythology – Here you will find a series of devotional paintings primarily in what I call Illuminated Digital Printing. Modeled after the work of William Blake, I digitally etch a print, and paint over it with watercolor. You can learn more about Illuminated Digital Printing, and the work of William Blake here. The subjects of these paintings is the prophetic work of William and Catherine Blake, as well as figures from Norse Mythology.
Just For Fun – Exactly what it sounds like. Paintings that are not part of an ongoing project or series, but that wanted to be included in my portfolio.