Scripts by Elizabeth Sandifer. You can find her critical writing work at Eruditorum Press.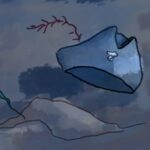 Olive Peaseblossom never met a problem they couldn't solve by making a bigger problem. So when they accidentally unleash a horde of underwater skeletons, they have to make quite a big problem indeed.
---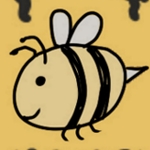 In Hive City, the bees rule with an iron stinger. But Olive Peaseblossom is here, and they're probably going to save the day. With… a jug band?
---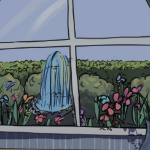 In the wake of their most audacious caper yet, Olive has to lie low in the most dangerous place in all creation: their parents' house.
---
Coming Soon: Olive Peaseblossom Shorts, and then
Olive Peaseblossom in Let Them Fight God